Our History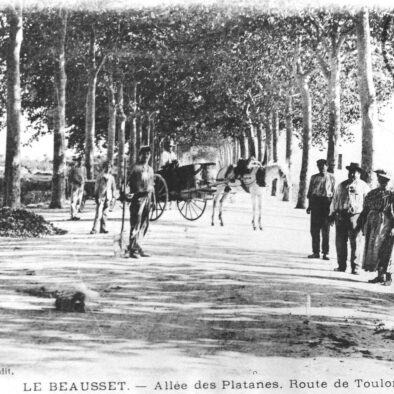 A few snippets of history...
The origins
After 600 years of Roman peace, the Barbarians invaded our region. The population of our region abandoned the dispersed mode of habitat inherited from the Romans and took shelter in fortified castles. The Beaussétans settled in a castrum, on a rocky outcrop culminating at an altitude of 400m; a strategic position once occupied by Roman soldiers who had set up an entrenched camp there (Le Beausset owes its name to the topographic location of the old perched village: in Provençal the word "baus" means steep rock).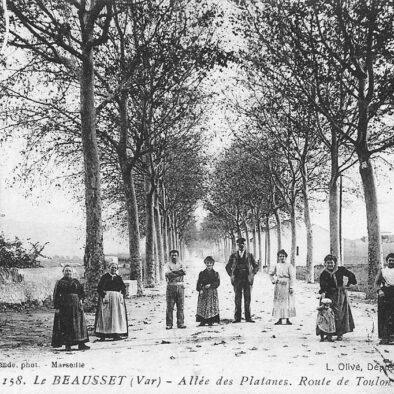 A strategic location
The royal road
Located on the Chemin Royal linking Toulon to Marseille and Aix en Provence, Le Beausset already had a post house for horses in the 17th century and stood out as a stopover town for the army and the chains of convicts on their way to the galleys then the penal colony of the Levant port.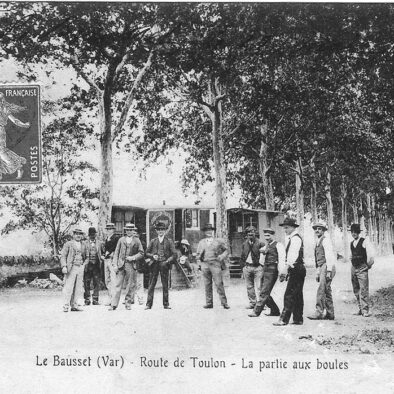 Signification
Le nom du Beausset
L'origine du nom : Baucet. Prononçons-le à la provençale, et nous avons phonétiquement « Baoucet », c'est-à-dire « Bau » montagne ou roche escarpée (voir à côté de Toulon le « Baou de quatre aures», soit la montagne des quatre vents), suivi du diminutif « cet ». C'est bien exactement ce qu'était Le Beausset primitif : un village situé sur la colline initiale du Beausset-Vieux, un endroit situé sur une petite montagne.